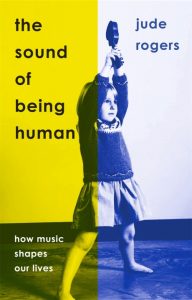 Author of The Sound Of Being Human: How Music Shapes Our Lives
(published by White Rabbit/Orion, 28th April 2022)
Arts and culture journalist
Music and book critic
Radio documentary-maker and presenter
(A Life In Music on BBC Sounds)
Editorial, exhibitions and record company consultant
Events host/prize judge/copywriter/guest lecturer
full-time Welsh-woman/romantic/geek.
Based in Wales, close to Cardiff, Bristol & Birmingham, and a regular of the GWR line to Paddington.
Work published in the Observer New Review, The Guardian, New Statesman, Mojo, Radio Times, Financial Times, Sunday Times Culture, Conde Nast Traveler, on Wales.com and Visit Wales, contract magazines and more.
To commission me for writing projects, radio, or events, e-mail me here.